---
The complete SaaS ERP suite that makes your organization thrive
---
Eliminate your outdated bookkeeping or ERP software. You're being impeded by it. Break free of your outdated data silos and rigid procedures. We put agility at the core of your business, allowing it to run more efficiently and with reduced total cost of ownership.
---
Give us a call to find out more
Why should you migrate to ActFact ERP Cloud software?
---
You are our #1 priority

We are there for you. We will not stop until you get what you want. The level of customer intimacy that we offer is unparalleled by big tech. Your succes is our succes. 24/7 dedicated support and our support engineers know your system.

We make it worth every penny

We control our complete stack; our datacenters, our software stack, the entirety of it. This is a huge cost saving in comparison to large resellers or the big ERP vendors that all need to take a share of the profits. With us, you get you services directly from the source at incredible rates. Our partners call it 'SAP for much less'.

We never say no to a 'yes question'

We go the extra mile to get you what you want. Developing extra modules is dead simple and dirt cheap in ActFact. Whether you have your own developers working on your own modules or we do it for you. You own the IP of your work and can even resell it on the ActFact marketplace.

We help you beat the compitition

Your organization is unique. That is what got you this far. So why settle for plain old regular ERP. If you do the same things as the compitition, how are you different? We believe that your ERP software should support and facilitate your unique selling points and characteristics as an organization. With ActFact you can. Change anything any time and stay ahead of the competition.

Migration is easy

We know that migrating to a new platform is a good time to change lots of other processes and structures as well. Do not fret, we are here to help. We got some great ETL tooling and professionals that help you consolidate your data silo's from the old system(s)

Unmatched stability & uptime

Our unmatched uptime is preceded by our commitment to building and developing ERP software for more than 20 years. The ActFact platform is unprecedented in terms of reliability and speed.
---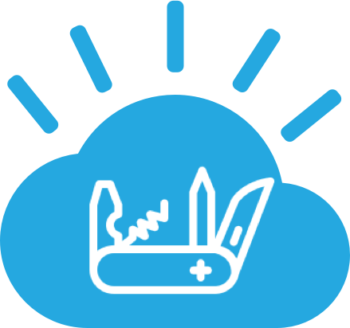 Our ERP suite's capabilities
ActFact ERP empowers you to turn your company challenges into opportunities
by eliminating complexity, automating repetitive tasks and supporting better decision-making.
Check what our modules can offer for your business:


Payroll and workforce management
Manage your Workforce with ActFact: Track time, create, manage schedules, all in one platform
Payroll and workforce management
• Hours balance and leave hours • Timemanagement • Payroll time and attende and absence • assetmamegement • Payroll Processing and Management • Direct Deposit • Tax Filing Services • Compensation Administration • Employee Self-Service • Reporting • Compliance Management • Time and attendance tracking • Labor scheduling • Compliance monitoring (e.g. with labor laws) • Leave management • Staffing optimization • Task management. • Employee self-service, including time off requests
Analytics & Reporting
ActFact tools for measuring the performance of digital content
Analytics & Reporting
• Extract easily business data from your system and convert it into sets of reports and dashboards • Display essential information in various visual formats (pie charts, bar chars, tables and others) for easy decision-making • Seamlessly create custom reports and effortlessly increase or decrease the level of detail of your dashboards and reports for various roles and purposes • Produce reports in several formats: HTML, PDF and Excel • Obtain actionable and real-time insights from dashboards that are automatically updated • Automates report delivery over email
Webshop & E-commerce
ActFact enables commercial process, manage your website, marketing, sales and operations
Webshop & E-commerce
• Integrated ERP backend and customer & service portal • Login and authorization • Webshop • Integrated ERP backend Customer & service portal • Extensive login and authorization • Online store • Online payments • Fulfilment industry • Direct site copy Session tracking & Basket value tracking • Unlimited design templates • Unlimited websites /URLs physical web servers • Search for all languages & website translations • Google sitemap xml output • Google sitemap settings per page • Google keywords and meta tags per page • Page caching • Online administrator mode
Accounting & Finance Management
ActFact has powerful financial integration
Accounting & Finance Management
• Balance sheet, trial balance and income statements by administration • Consolidation across administrations • Multi currency, multi accounting scheme, multi country • Accounts receivable and collections • Accounts payable and assets • Audit and controls • Billing and invoicing • Asset management • Cash management • Financial reporting & analysis • Automated invoice processing with Scan & recognize technology • Automated sales invoice generation & installment monitoring • Automatic accounting based on documents and transactions in the system. • GRS 3.0, UBL E-filing • Automatic generation of sales invoices and deadline monitoring. • Integration with Banks based on SEPA and CAMT • Obligations administration • Highly detailed project finances
Workflow & Projectmanagement
Keep your teams and enterprises running efficiently with ActFact
Workflow & Projectmanagement
• Workflows and Approvals • Role-Based Views • Time and expence • Project Accounting • Project management reports • Current notifications on the dashboard and graphical representation of cost and benefit developments • Display of tasks • Calendar • Overview of projects • Hours balance • Personal favorites • Customize existing dashlets or add a new one yourself • Fine-grained approval workflows based on automatic mandate register • Automatic notifications on the dashboard and graphical display of cost and benefit development
Sourcing & Procurement
Ease of administration, potential long-term cost savings, monitor organisational spending with ActFact interface
Sourcing & Procurement
• Invoicing automation • Documentation support, including RFPs, purchase orders, and more • Contract management • Request and approval process workflows • Supplier management • Integration with budgeting mechanisms
CRM
Streamline sales/marketing teams, improve efficiency and optimize your sales process with ActFact
CRM & Sales
• Quantifying the opportunities that your sales team has with customers • Determine the best customers to follow up • reports to make data-driven decisions • using mobile apps on a remote device. • Email Client Integration (without double use of Outlook or IBM notes) • Sales data: quantify KPIs, identify pain points and make data-driven decisions • Files Sync and Share: synchronization platform for many of your outside programs. Upload emails from Outlook, sync with Google Drive, import spreadsheets and more, feature set from one platform. • Inside Sales Console: optimized UI and data analytics • Sales performance management • Marketing automation • Chat Integration (build-in , or integrating a chat program?) • Email Marketing Integration
Sales management
Businesses benefit from analytical ActFact software
Sales management
• Lead management: assign, generate, capture, and nurture leads • Contact management: maintain a database of leads with contact details, call history, activity tracking • Opportunity management: track potential sales opportunities through order management, pipeline management, and quote management • Productivity and time management • Analytics: visualize sales campaigns in dashboards, graphs, and charts by filtering sales data, sales forecasting. • Security: Access control, role-based permission, single sign on • Integrations: helps connect with other software that has specialized functionality such as email, CRM, marketing, and more.
Supply Chain & Logistics
Manage, control, and optimize all the processes in your warehouse with ActFact— from receiving and storing goods to billing and creating reports
Supply Chain & Logistics
• Inventory / Warehousing management • Fast installation of our integrated data warehouse • Order management / Creating purchase orders • Processing customers' orders • Control of the correct quantity of the desired product • SKU (stock keeping unit) • Receiving and Putaway • Shipments • Invoices are created and sent automatically, including individual discounts and payment options for every customer • Monitor the amount of product in multiple warehouses • Integrating with your system will allow you to manage data from different channels in one system • RMA (returns): creating the return, recording the reason, updating stock, issuing full or partial refunds, generating reports • Stock level control
ActFact mobile application
Your quick and accessible assistant
Hours & product registration

Let employees within your organization and on the road easily account for time & costs. Registration via the app is automatically entered in the system.

Projects

Define your projects down to the last detail in your ActFact cloud. Give structure to your projects and easily create teams of employees for these projects.

Dashboard & Report

Inform employees about tasks the system has identified. Immediate insight into relevant information
Business Partners

Let employees easily consult information. Easily add business relations and contacts that your organization has to deal with.

Workflow Activity

Let employees respond directly to approval from the workflows. Approving an invoice on the go is no longer a problem

Tasks

Check what is left to do and who is working on it. Gain insight and let employees keep an overview of their work.
---
Get your Actfact App in Google Play Store and improve your business processes
---
---